God's Favor Declared & Engaged
December 17, 2021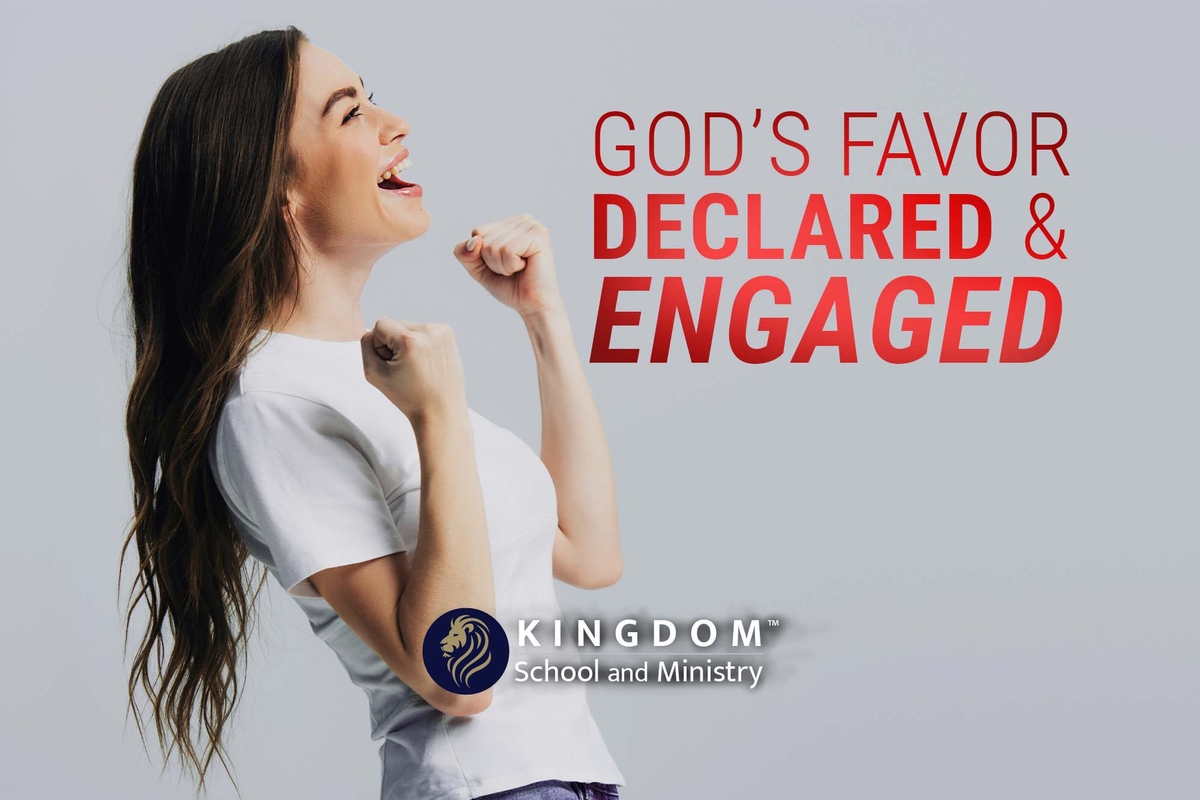 As sons and daughters of the living God -- as His very family -- we have access to all the authority, all the power, and all the resources of our heavenly Father. He has abundantly blessed us with His favor (read my previous post You Have God's Favor for more on that).
But many believers do not understand this truth, and even those that do understand it still sometimes struggle to apply it to their lives (we have all been there). So how do we live in God's favor day to day? How do we engage it?
If you've been reading my blogs over these past few weeks, no doubt you can guess that I think declaring it is a key component in engaging the favor of God. And that is precisely why I wrote the declaration below that I share with you today.
This declaration is found in my book Kingdom Activating Declarations, which you can still download for free download at no cost right here for just a few more weeks. My team and I have decided to extend the offer of the free download through the month of December. Don't hesitate to get your own copy and begin utilizing these declarations daily.
---


God's Favor Declared & Engaged
Father, God, we the Charlie and Fran Lewis Family, our Heirs and our Descendent Forever Declare that we receive and that we live in your Favor in our lives today. We are your righteousness God. We are recipients of your Covenant Kindness and Your Covenant Favor.
We thank you because your Favor surrounds us like a shield everywhere we go, in everything we do, and with everyone we meet. We expect good things to manifest in our lives today and everyday because your Divine favor is upon us. Your Favor in our lives is immeasurable, unlimited and Your favor lavishly abounds towards us. Father, we thank you that your special Favor produces miraculous increase, promotion, restoration, honor, increased assets, greater victories, prominence, recognition, preferential treatment, petitions granted, policies and rules changed, and battles won in which we do not have to fight.
The spotlight of Your Favor is on our lives now. Thank You for causing your face to shine upon us and giving us an abundance of Favor with You and with man.
This is the Day and the Year of our Favor, in Jesus' name. Amen.