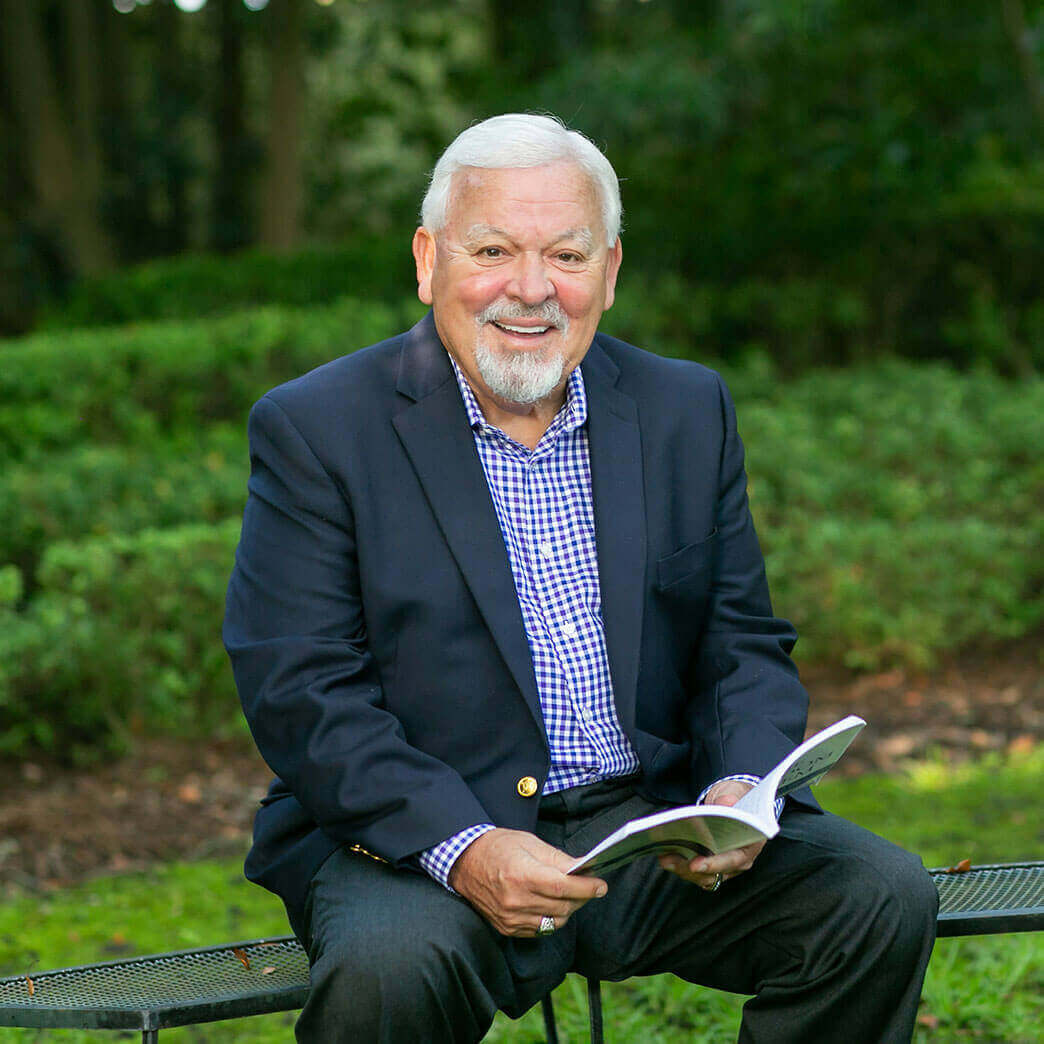 A Firm Foundation
The Kingdom School and Ministry (KSAM) is a training resource to help people discover their divine purpose and to live the successful, meaningful life they were created to live! Our central teachings stem from the Kingdom System Series of books, which were authored by our founder, Charlie Lewis.
Charlie is an entrepreneur, author, and teacher who lives in Thomasville, GA and presides over a national insurance company with over twenty-five thousand representatives. His hard work and dedication to helping others realize their full potential has given KSAM a firm foundation, and our resources guide many to a more fulfilling life.
Kingdom System Books
Our training resources are available in a wide array of formats. Click on each category below to find the format that is right for you.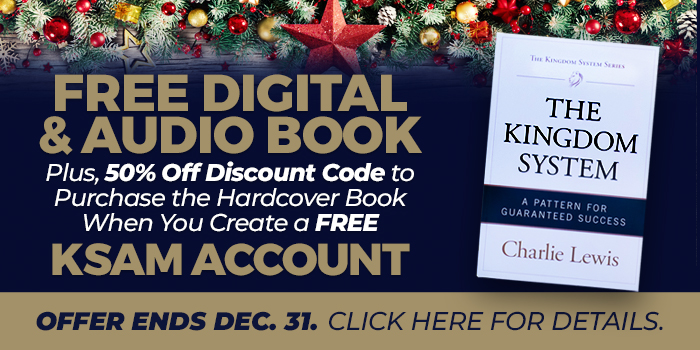 Finding Purpose
Charlie Lewis' journey to writing about the Kingdom started shortly after he graduated High School. Years later, he found wisdom that was different than what he had been taught at university, in church, or in any other setting he had ever attended.
Discover how Charlie Lewis found his purpose, and how the Kingdom System can provide direction and understanding.

Pray with Others Across the World
Experience our prayer community, where you can post your own prayer requests and let others know you are praying for them. Participate with people from all over the world by submitting and sharing your prayers, clicking the "Pray for Them" button to let someone else know you support then, or by leaving a kind comment in reponse to other people's prayers.
KSAM in Action: News & Events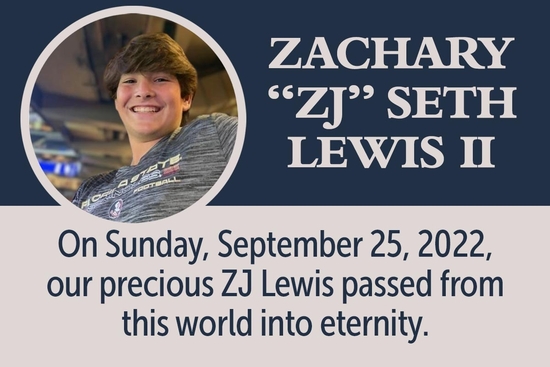 September 30, 2022
Zachary "ZJ" Seth Lewis II - On Sunday, September 25, 2022, our precious ZJ Lewis, the oldest son of Zach and Leah Lewis, was involved in a tragic accident and passed from this world into eternity. The Lewis family has decided to establish the "ZJ Lewis Memorial Fund" at the Kingdom School and Ministry in honor of ZJ. The money raised will be used to impact people locally and globally.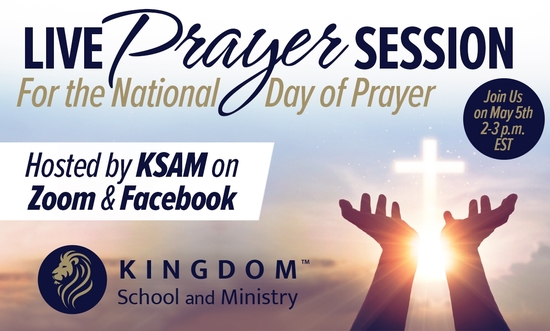 April 25, 2022
Join our LIVE Prayer Session hosted by KSAM on this year's National Day of Prayer. Celebrate God's glory together with prayers for others in need around the world. When: May 5th Time: 2-3pm ET Where: Live on Zoom and Facebook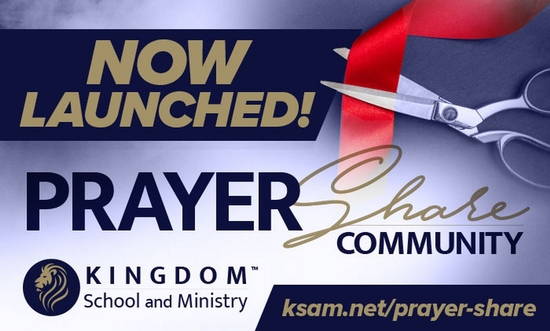 March 1, 2022
We are excited to have launched our Prayer Share Community. The inspiration for creating this community started after we received so many prayer requests through KSAM's recently newly launched website from literally around the globe...
11/28/22 Weekly Word
Today let God fill you to overflowing, and become aware of God's light -- the Holy Spirit God -- shining brightly out of your spirit into the darkness that is around you. Declare this out loud:

The darkness around me becomes as bright as the noon day sun. You, Holy Spirit God, guide me continually. You saturate me with water when I am dry. You abundantly restore my strength. I am like a well-watered garden and ever-flowing spring. I maintain my relationship with You, Father, through continual fellowship. I will spend time with You, my Father, because You are my delight and my heart's desire. Today, I will display your goodness to all those around me!

Making an Impact with Community Outreach
Kingdom School and Ministry is dedicated to helping others and giving back to the community. We collect donations and organize volunteers to assist with many different causes. Take a look at some of the charity and outreach endeavors that we are currently supporting.
Lessons For Life: The KSAM Blog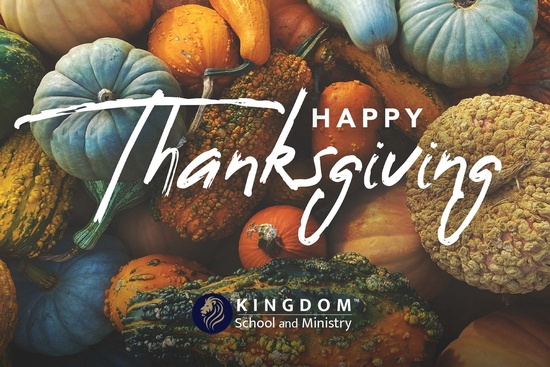 November 22, 2022
Happy Thanksgiving! What does the Word of God -- our Constitution -- have to say about being thankful? In this week's blog, join me for an in-depth study on the great importance of living lives of gratitude and thankfulness.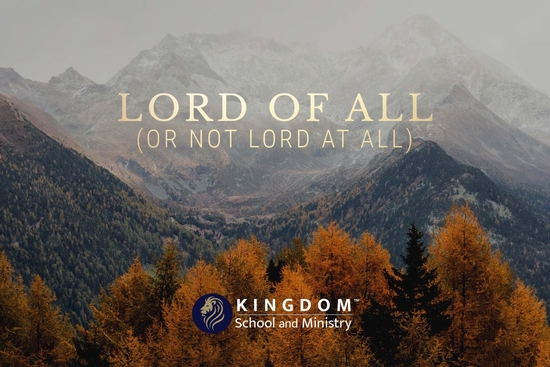 November 18, 2022
The Kingdom of our God is all-inclusive. It covers everything about humanity individually and collectively. There is nothing that is left out.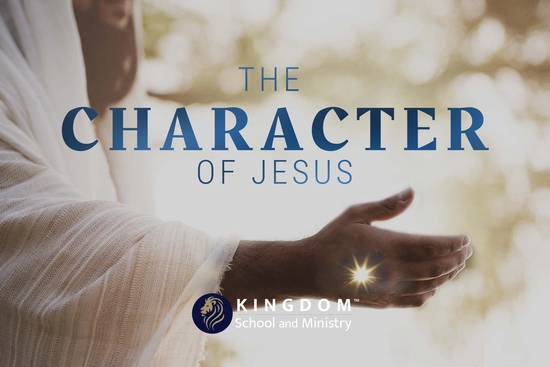 November 4, 2022
The life of Jesus on the earth was the personification of the Kingdom of God experientially. The Kingdom makes the character of Jesus possible, and able to be experienced and enjoyed by everyone who enters this Kingdom relationship. As Dr. E. Stanley Jones says, "Jesus made Christlikeness universalized for humanity." He made it accessible and attainable for everyone.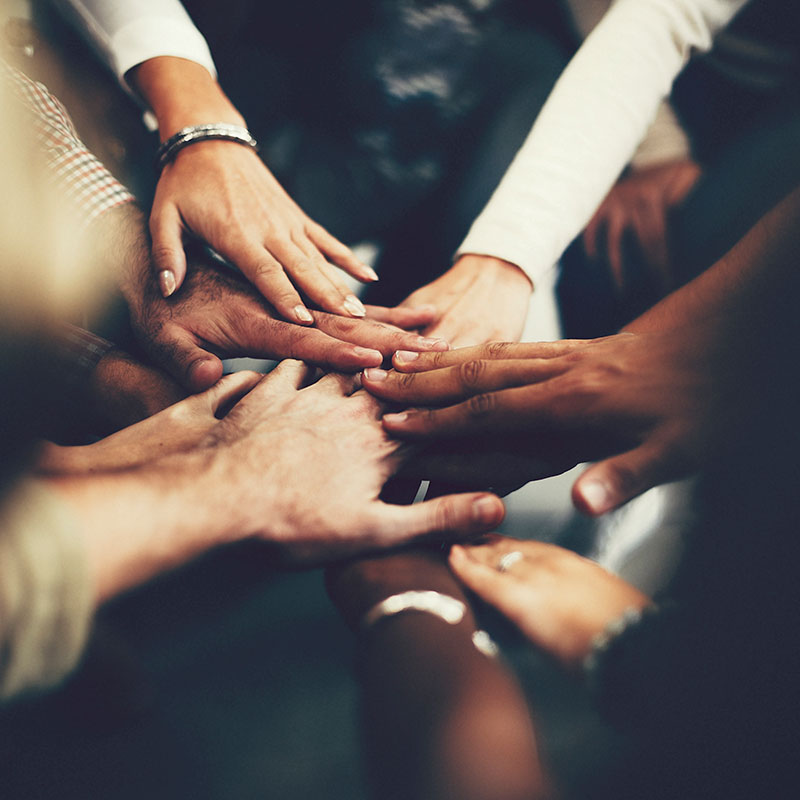 Give to Kingdom School and Ministry
Kingdom School and Ministry is a nonprofit 501c3 organization, and all donations are tax-deductible. If you wish to give a donation to Kingdom School and Ministry, please click the button below. We truly appreciate your support!