The Spirit Gives Life
September 1, 2023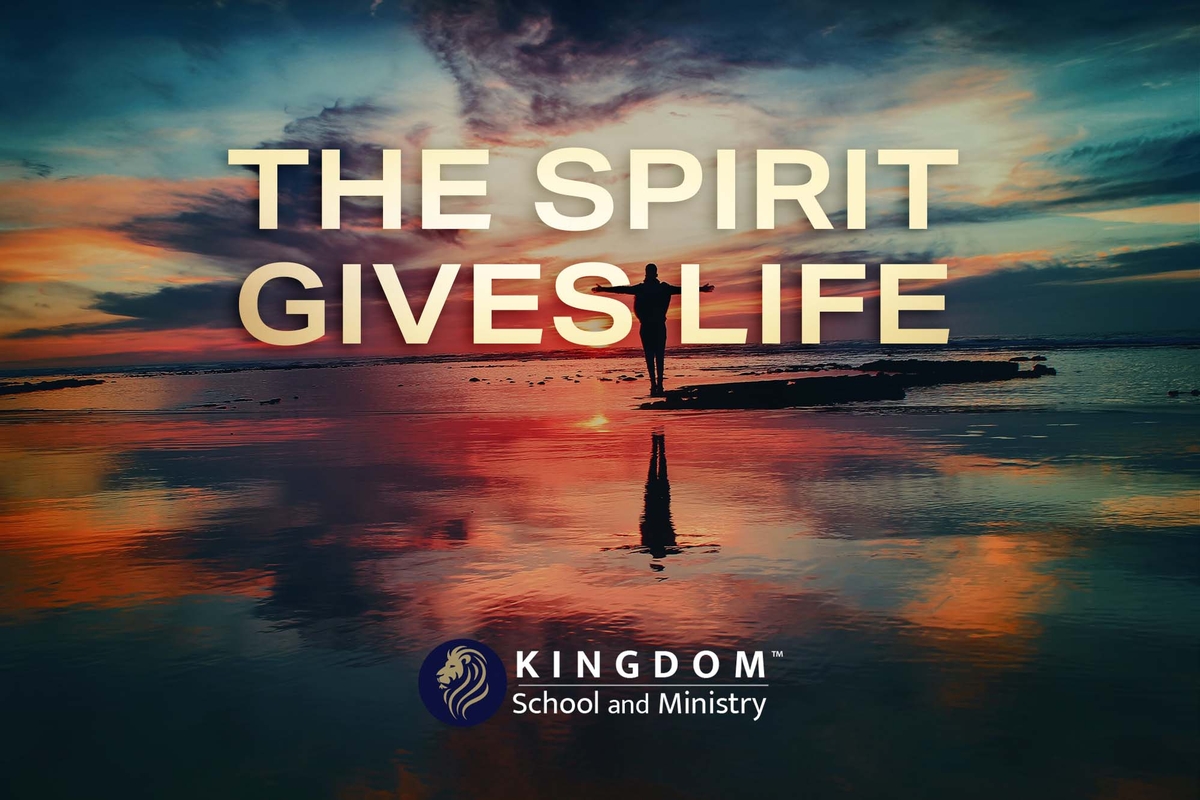 The body does not give our spirit life, it is our spirit that gives our body life. Not to sound insensitive, but our body is in reality a temporary home for the expression of our spirit during time, and when viewed from the perspective of our eternity, our body could be considered a disposable product. It is not designed or meant to last forever. Scripture says it wears out and becomes frail and increasingly challenging as we age. But our spirit grows stronger and stronger as our body ages.
Why would this happen? Does the demise and the death of our body end everything, or does the death of our body free/release our spirit to continue its purpose and the furtherance of the plan our Creator has for us in eternity and our forever hereafter? Is this what we have prepared for and what we have developed our skills in our here and our now for? Do these refined talents and abilities continue in our forever hereafter?

"Therefore we do not become discouraged [spiritless, disappointed, or afraid]. Though our outer self is [progressively] wasting away, yet our inner self is being [progressively] renewed day by day." - 2 Corinthians 4:16 Amplified Bible (AMP)

"16 So no wonder we don't give up. For even though our outer person gradually wears out, our inner being is renewed every single day. 17 We view our slight, short-lived troubles in the light of eternity. We see our difficulties as the substance that produces for us an eternal, weighty glory far beyond all comparison, 18 because we don't focus our attention on what is seen but on what is unseen. For what is seen is temporary, but the unseen realm is eternal." - 2 Corinthians 4:16-18, TPT
Eternity and our eternalness are guided, directed, and understood correctly when viewed from the perspective and from the awareness of our complete eternity -- our before here, our here and our now, and our forever hereafter -- as a whole, or one.
To not know about the components of our eternity and to live our lives without a complete understanding of each component's impact and direction on our complete eternity and our total eternalness would be a travesty. What we are presently experiencing in our here and our now must be understood from how it relates to our eternal mission and to the forever relationship of our eternalness. Anything less would leave us unprepared and ill-advised for our life's journey in time and forever.