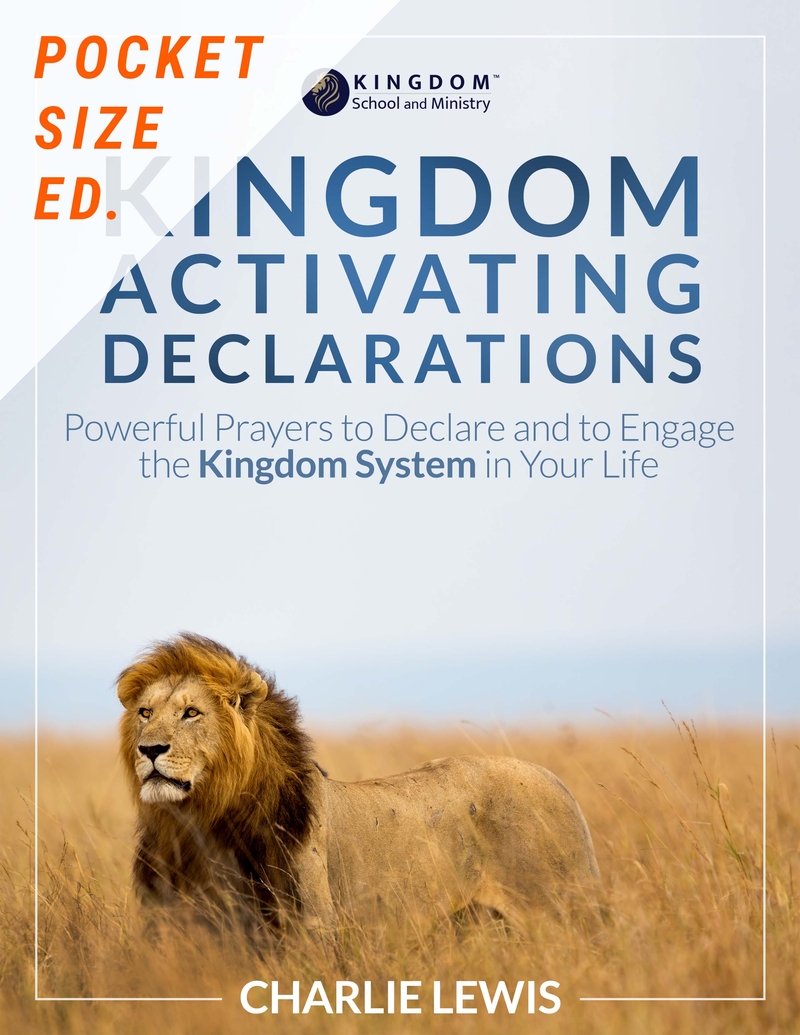 This smaller version (4" x 5.5") of Kingdom Activating Declarations contains all the same content and declarations, but is in a smaller format that makes it easy to keep the book handy in an office drawer, purse, glove compartment, etc.

From Charlie Lewis: Years ago, I sensed God instructing me to begin writing statements — I've often called them declarations or proclamations — that I could read and confess out loud to activate my faith. These statements contained the Word of God, along with specific revelation God was giving me as I walked through various seasons and circumstances. These declarations have become a key part of my relationship with God. I confess these declarations as prayers over my family and myself frequently, and in doing so my faith is bolstered, my mind is programmed (renewed – Romans 12:2) with Truth, and my thoughts become agreeable with His will, causing my plans to prosper (Proverbs 16:3 AMPC). This is the essence of the Kingdom System.
I'd like to share with you a collection of these statements that I've compiled into an eBook called Kingdom Activating Declarations. I believe that if you will use these declarations in your day-to-day relationship with the Creator, that you will begin to experience the Kingdom System — the expression of God's kingdom right here on the earth — in a powerful way. His gifts and promises are available to each of us, if we will just step out in faith and begin living in His system.