KSAM LIVE 1-Hour Prayer Session - National Day of Prayer (May 5th)
April 25, 2022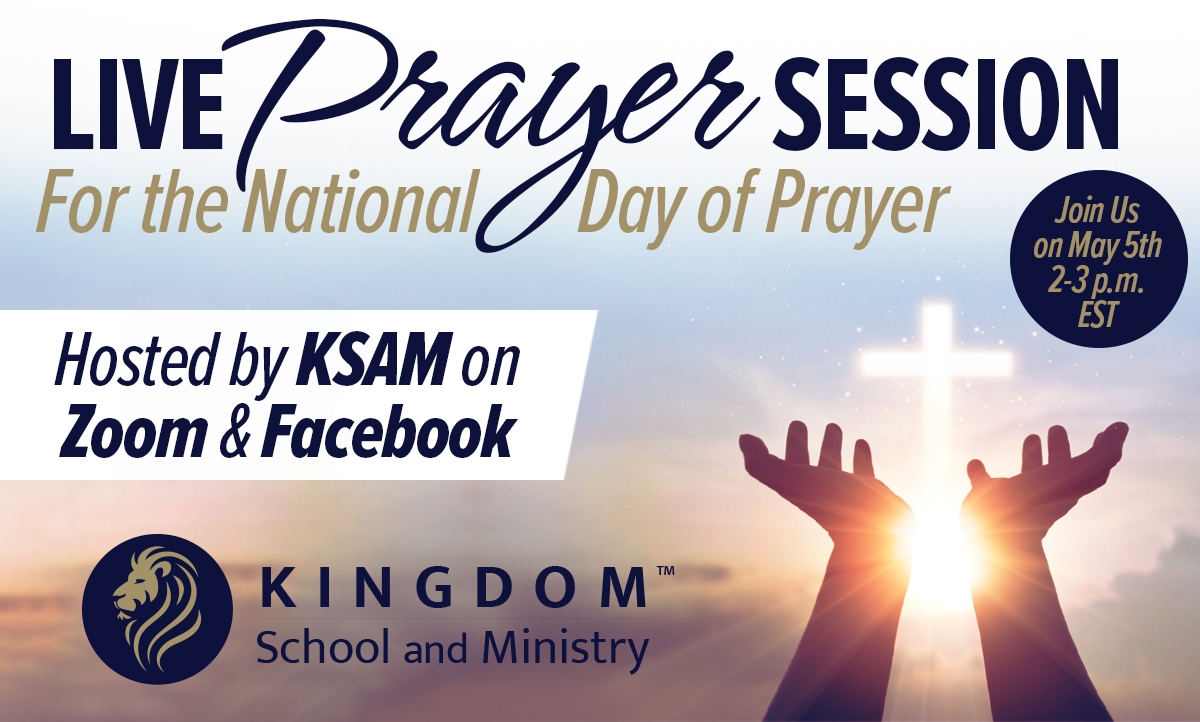 People of all faiths are invited to our "LIVE 1-HOUR Prayer Session" hosted by KSAM on the National Day of Prayer. Celebrate God's glory together with prayers for others in need around the world.
When: May 5th
Time: 2-3pm ET
Where: Live on Zoom and Facebook (links are below)
During this powerful and moving 1-hour prayer session together, we will be praying for many people and issues around the world including several from our new Prayer Share Community. We will also welcome prayers from everyone that attends.

This event will be available LIVE on Zoom: Click here to join the meeting: zoom.us/j/96089294023
If you want to call in using your phone, use Zoom Meeting ID: 960 8929 4023 and click here to find a phone number from around the world: Zoom International Dial-in Numbers

Or visit our Facebook page where you can watch the live stream as well: KSAM on Facebook
Remember to "LIKE" our Facebook page for updates.