Join us at RESTORE /// Government and Economy – Summit!
February 22, 2022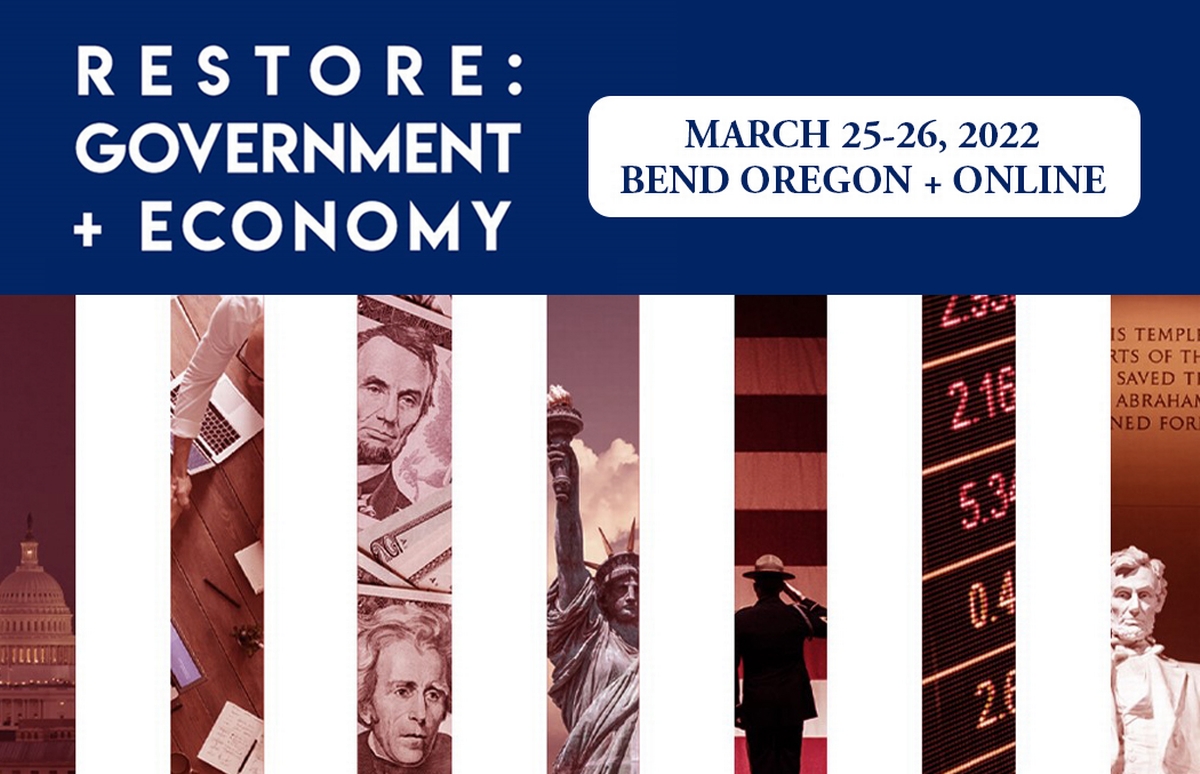 2-day In-person and Online Digital Event hosted by Johnny and Elizabeth Enlow and Rise.
Come join us at this special two-day in-person and online digital event as we explore how to Restore: Government / Economy to Heaven's standards. God's people have access to innovation and creativity the world has never seen before!
What would Government and Economy look like with you in it, from a kingdom perspective, and in your nation?
There will be many insightful speakers at this event to answer this question. Kingdom School and Ministry will also be presenting in four different sessions during this two-day event. Speakers from the KSAM team include Charlie, Fran, Zach, and Leah Lewis and their topics include:
Humanity's Multi-Dimensional Connection to Heaven with Charlie Lewis
My love story with God, family and business with Fran Lewis
7 Keys to Successful Kingdom Business Partnerships with Zach Lewis
Partnering with God in Kingdom business with Leah Lewis
Other Speakers Include:
Infiltrate to Remediate with Dave Hodgson
Navigating Godly Public Policy in Progressive Cities with Randy Skinner
History and Future of God's Government on Earth with Steve Wilson
Fiscal Accountability in Government with Nilsa Alvarez
Fiscal Accountability in Government with Julio Gonzalez
How to Ask God Questions About Your Business and Get Answers with Ed Rush
The God Advantage in Business with Mark Walker
Be Bold, Be Obedient with Rachel Hamm
The Prophetic in Business with Devin and Shirley Burke
Kingdom Cities with Joren Dunnavant
Social Justice VS Kingdom Justice with Justice Kuehl
Triple-Digit Growth with Justin Thoma
and more.
If you can join digitally live you can interact with the other attendees as well as have long-term access to the replays. If you can't come live you will still have long-term access to the replays! Space is limited if you can attend IN-PERSON so please purchase your tickets today!
Get ready to shift the atmosphere and be a part of building the reformation of these mountains. Hosted by the Enlow's and Chris Keuhl.