ZJ Lewis Memorial Fund
September 30, 2022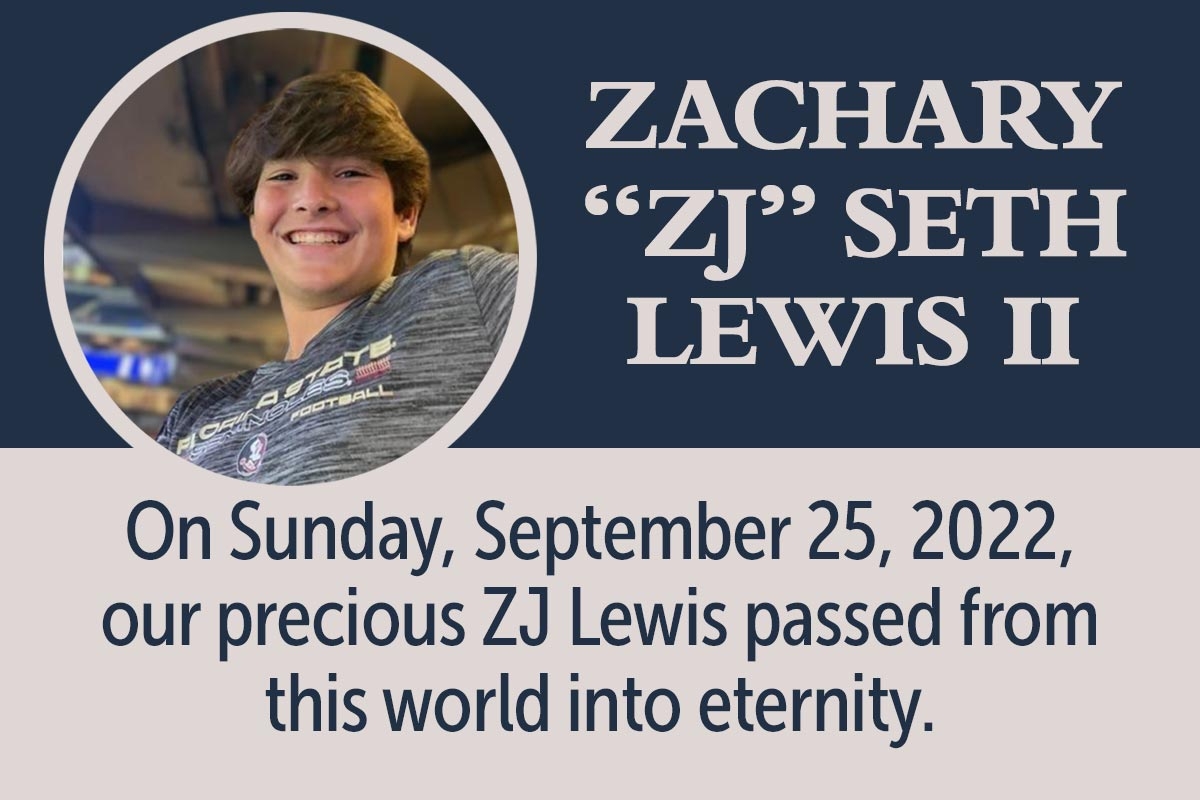 Zachary "ZJ" Seth Lewis II - On Sunday, September 25, 2022, our precious ZJ Lewis, the oldest son of Zach and Leah Lewis, was involved in a tragic accident and passed from this world into eternity.
The Lewis family has decided to establish the "ZJ Lewis Memorial Fund" at the Kingdom School and Ministry in honor of ZJ. The money raised with this fund will be used to impact people locally and globally with the message of hope found in God's Kingdom and a relationship with Christ.
The hope is in time, we believe that billions of people will be touched by ZJ's legacy.
So in lieu of flowers, cards, etc., the Lewis family kindly asks that you consider giving towards ZJ's fund and partner with us in reaching the world in his honor.
The learn more about the Zachary "ZJ" Seth Lewis II Memorial Fund visit: